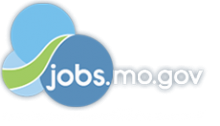 Job Information
Pfizer

Senior Quality Engineer Design Control

in

St. Louis

,

Missouri
ROLE SUMMARY
Provides quality support for design control lifecycle activities for the auto injector platforms. Provides Quality activity coordination and review for combination product related design projects, quality system records and design control procedural deliverable requirements. Coordinates and assists in developing risk assessments and design verification and validation plans, test methods and data analysis of products at the site. Revises SOPs, reviews and approves protocols and reports as needed. Responsible for coordination of Design History File and associated records for assigned products.
ROLE RESPONSIBILITIES
Review/Approve impact assessments for CAPA and Change Management records and develop execution plans

Participate in risk assessments, risk mitigation strategies and risk management plans; provide review/approval as needed

Coordinate Design History and Risk File documentation

Utilize Design History and Risk File documents to assess risk resulting from changes, manufacturing events and customer complaints

Perform periodic reviews of Design History and Risk File documents to ensure the files remain reflective of data/trending signals and ongoing activities

Review engineering and development documentation such as product requirements, detail drawings, assembly drawings, tolerance stack analyses, change orders, risk analyses, etc.

Review protocols and reports ensuring adherence to design control procedures and policies

Provide oversight for design verification and validation activities.

Provide input and feedback on new drug delivery systems project deliverables to R&D and other technical teams

Represent the Quality Unit during Design Reviews

Provide Design Control lifecycle, procedure and policy training as necessary

Revise procedures and templates
BASIC QUALIFICATIONS
Bachelor's Degree in Engineering or Science

3-5 Years Experience in medical device or combination product manufacturing

Well versed in ISO13485 and 21CFR820 requirements

Critical thinking ability and attention to detail

Effective technical writing ability and verbal communication skills

Computer skills including MS Office and MiniTa

Demonstrated applied knowledge of Failure Modes Effect Analysis (FMEA), CAPA, Root Cause Analysis and statistical methods as applied to Quality.
PREFERRED QUALIFICATIONS
Certified Quality Engineer or Six Sigma Black Belt

Experience with DHF remediation
PHYSICAL/MENTAL REQUIREMENTS
Able to sit and stand for extended periods of time
Critical thinking and ability to pay attention to detail
While performing the duties of this job, the employee is occasionally exposed to work near moving mechanical parts. The noise level in the work environment is usually moderate. While performing the duties of this job, the employee is occasionally required to stand; use hands to finger, handle or feel; reach with hands and arms; climb or balance; walk; sit and talk or hear. The employee must occasionally lift and/or move up to 25 pounds. Specific vision abilities required by this job include ability to adjust focus.
NON-STANDARD WORK SCHEDULE, TRAVEL OR ENVIRONMENT REQUIREMENTS
May require work beyond typical business hours
May require travel 0-10%
The job is open only to Protected Individuals (as defined by 8 U.S.C. § 1324b(a)(3), namely, Citizens or Nationals of the United States, Lawful Permanent Residents ("green card holders"), Refugees and Asylees.
Last Date to Apply for Job: March 5, 2021
Eligible Employee Referral Program
Eligible for Relocation Package
Sunshine Act
Pfizer reports payments and other transfers of value to health care providers as required by federal and state transparency laws and implementing regulations. These laws and regulations require Pfizer to provide government agencies with information such as a health care provider's name, address and the type of payments or other value received, generally for public disclosure. Subject to further legal review and statutory or regulatory clarification, which Pfizer intends to pursue, reimbursement of recruiting expenses for licensed physicians may constitute a reportable transfer of value under the federal transparency law commonly known as the Sunshine Act. Therefore, if you are a licensed physician who incurs recruiting expenses as a result of interviewing with Pfizer that we pay or reimburse, your name, address and the amount of payments made currently will be reported to the government. If you have questions regarding this matter, please do not hesitate to contact your Talent Acquisition representative.
EEO & Employment Eligibility
Pfizer is committed to equal opportunity in the terms and conditions of employment for all employees and job applicants without regard to race, color, religion, sex, sexual orientation, age, gender identity or gender expression, national origin, disability or veteran status. Pfizer also complies with all applicable national, state and local laws governing nondiscrimination in employment as well as work authorization and employment eligibility verification requirements of the Immigration and Nationality Act and IRCA. Pfizer is an E-Verify employer.
Engineering
#LI-PFE