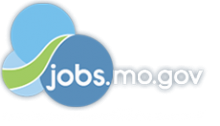 Job Information
St. Louis Community College

Senior Research Scientist & CRO Coordinator

in

St. Louis

,

Missouri
Full-Time/Part-Time: Full Time
Duties/Job Description:
POSITION SUMMARY:
Performs duties necessary to oversee the STLCC non-profit biotechnology contract research organization (CRO), including oversight of contracted research projects, laboratory management, giving direction to student interns, and quality control/assurance and document control. With the District Director, this position is responsible for cultivating and maintaining business partnerships for developing student internship opportunities, accessing industry instructors, supporting grant proposals, and securing equipment and supply donations. Finally, this position collaborates with the biotechnology program coordinator as requested to provide industry expertise or connections.
PRIMARY DUTIES PERFORMED:
• Oversees the day-to-day activities of a molecular/cellular/analytical chemistry research laboratory. • Collaborates with company scientists to plan and conduct research projects and cultivates new industry partnerships for laboratory space and equipment use agreements. Works with legal counsel to set up contracts for independent research and laboratory use. • Develops and maintains the budget for the Contract Research Organization and the individual research projects undertaken by the CRO. • Maintains multiple contracted research projects using biotechnology student interns of various backgrounds and skill sets. • Provides direction to high school and college interns. • Performs normal supervisory functions: trains, instructs, and assigns work to project staff; recommends transfers, promotions, wage increases, and terminations; arranges for help; explains and enforces College policies, safety rules, and regulations; and evaluates performance. • Performs other job-related duties as assigned.
Required Qualifications:
Master's Degree in a science field with three years' experience OR Bachelor's Degree in a a science field with seven year's experience.
Must have molecular laboratory experience within the last three years.
Preferred Qualifications:
Experience in analytical chemistry research is preferred.
Open Until Filled: No
Quick Link: 9961
Special Instructions to Applicants:
Applicants, the position will be based:
Center for Plant and Life Sciences BioResearch and Development Growth (BRDG) Park 1005 North Warson Road Creve Coeur, MO 63132
Salary: Commensurate with experience
Employee Group: Professional