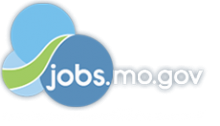 Job Information
Hanson Professional Services Inc.

Senior Transportation Engineer

in

St. Louis

,

Missouri
We're committed to bringing passion and customer focus to the business.
Apply
We're committed to bringing passion and customer focus to the business.
If you value creativity and outside of the box thinking while enjoying a challenging career with opportunities for continued growth and development, then a career at Hanson Professional Services Inc. is just what you are looking for. Hanson Professional Services Inc. is a dynamic, employee-owned consulting firm of more than 400 employees providing a full range of multi-disciplined engineering, scientific, and allied services throughout the USA.
As a Senior Transportation Engineer in St. Louis, Missouri, you'll be part of a growing Hanson environment while working on exciting and challenging large-scale transportation projects as part of a collaborative, experienced and diverse team. As a Senior Transportation Engineer you will have the opportunity to grow and develop the design team and lead transportation project team pursuits, lead the transportation engineering design effort, and prepare documentation to satisfy the requirements for highway transportation projects.
If you're up for the challenge, we've been looking for someone just like you. Join our team and help us lay the foundation for progress and innovation.
Essential Job Functions/Responsibilities:
A leading role on Missouri Department of Transportation (MoDOT) or Municipal/Local Government transportation projects
Perform and review complex engineering calculations
Prepare and oversee engineering design/analysis and plans/construction contract documents, as well as author technical documents such as engineering reports, specifications, and special provisions
Collaborate with other senior technical staff and collaborate with other project disciplines
Provide direction and mentoring to engineering support staff
Prepare calculations, quantity takeoffs and opinions of probable cost
Develop scope/fee documents required for technical tasks
Managing project performance for transportation tasks (staffing, budget, schedule, and quality assurance)
Conduct site investigations, including identification of problems, identifying alternative solutions, and providing recommendations
Develop and maintain client relationships
Assist project/contract proposal pursuits and assist with presentations for project pursuits
Other duties as assigned
QUALIFICATIONS
Technical Skills:
Demonstrated proficiency with Microstation SS4/OpenRoads and other related design software applications
Demonstrated proficiency with either AutoCAD and Civil3D a bonus
Soft Skills:
Must be able to communicate complex technical concepts to engineers, clients, and public stakeholders
Must be able to build effective relationships with internal and external clients and be able to effectively work with and manage project staff
Must have proven ability to comfortably speak publicly and interact positively with clients, regulatory agencies, and contractors
Must be able to work independently and as a team member to problem solve and learn new technical skills
Interest in experiencing a variety of assignments is important
Education/Experience:
The minimum qualifications for this position are:
A Bachelor's degree in civil or transportation engineering
A minimum of 8-15 years of experience in the transportation engineering field
Registration as a Professional Engineer (P.E.) in the state of Missouri or the ability to obtain within 1 year.
The ideal candidate will possess the following skills and experience:
Demonstrated experience with MoDOT, roadway plans and standards and Municipal/Local Government transportation standards and related discipline projects
Experience on projects with complex geometric components
Participation with technical society organizations
Masters degree in civil engineering, transportation engineering
Working at Hanson:
Must be able to collaborate remotely with colleagues in other offices
Must be willing to accept periodic out-of-town travel assignments
Must be willing and able to work overtime to meet project demands and deadlines
Join the Hanson team and love what you do. Focus on making a difference as you support the development of infrastructure that has a positive impact on communities across the country. Hanson – Hands On. ™ It's how we work.
As employers/governmental contractors, we comply with government regulations, including affirmative action responsibilities where they apply. To assist us in meeting our affirmative action goals, employees are encouraged to refer minorities, women, individuals with disabilities and veterans.
AN EQUAL OPPORTUNITY — AFFIRMATIVE ACTION EMPLOYER
EEO / MINORITY / FEMALE / INDIVIDUALS WITH DISABILITIES / VETERANS
Apply
Hanson specializes in engineering, planning and a range of allied services. We're an employee-owned, award-winning consulting firm with offices across the United States.
Since 1954, our clients have known us as a trusted partner, committed to their success and capable of handling challenging projects. From planning and design to construction and completion, we'll take a hands-on approach to your project with a clear focus on your goals, budget and timeline.