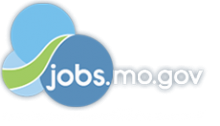 Job Information
IBM

Service Line Representative - Networking/Workplace Services East

in

St Louis

,

Missouri
Job Description
IBM is seeking a Work Place Services/ Networking Service Line Representative (SLR) in support of the Financial Service Market. In this role, you will operate as the subject matter expert and sales lead in the areas of Work Place Services and Networking for Infrastructure related services. You will lead client negotiations, propose solutions to CxOs, and Evaluation Committees acting as the single point of client contact for all deal-progression activities. You must have prior experience in Wide Area Network (WAN), Local Area Network (LAN) and Data Center Networking. You must also have experience with Service Desk, Desk Side Support, and Managed Mobility solutions. Experience with solutioning and selling complex, multi-year managed services deals with minimum 3-year deal sizes of $1.5M up to $25M will contribute to your success in this position.
Additional responsibilities will include:
Leading customer presentations while describing IBM's point of view, solution and proposal through a value-driven sales approach

Responsible for demonstrating the value of out-tasking, and leveraging off-shore labor models

Collaborates with, and acts as a liaison between our customers, sales, pre-sales solution development and delivery teams during the end-to-end engagement and sales process

Developing the financial solution for an engagement based on client requirements, developing business cases, CBAs, and executing a CFO-targeted financial sale

Leading multi-disciplinary teams in developing complex solutions for specific client opportunities and in developing client deliverables such as a request for information (RFI), request for proposal response (RFP), and statements of work (SOWs), and client proposals/ presentations

May be asked to conduct formal design, scoping, and requirements gathering sessions in the areas of Infrastructure Management Services
To be successful in this role, you will have the ability to manage multiple accounts concurrently and develop pursuit strategies and support new business opportunities, which include defining/qualifying sales opportunities, determining engagement scope and cost projections, and formulating potential solutions based on client requirements. A solid technical, and conceptual/operational background in WAN, LAN, SDWAN, TEM technologies, coupled with Service Desk, End User, and Managed Mobility Solutions.
You must demonstrate the use of strong leadership and consultative sales techniques to develop and broaden sales opportunities and compelling value propositions. We are seeking a candidate that is able to lead large deal teams as the single overall sales leader and opportunity owner of a given sales pursuit. Ideally, you will also have prior experience in the Financial Services Market.
GTSISSLS
Required Technical and Professional Expertise
At least 3 years' experience in Networking and End User Support for the Digital Workplace
·Readiness to travel up to 50% annually
·English: Fluent
Preferred Tech and Prof Experience
At least 3 years' experience in Networking/End User Services Solution Development or Sales
At least 2 years' experience in Technical Solution Development
At least 3 years' experience in Leveraging Partners/Solution Providers
At least 3 years' experience in Financial Selling
At least 3 years' experience in Business Case and Proposal Development
At least 5 years' experience in Face-to-face Opportunity Identification
At least 5 years' experience in Selling to Data Center Executives
At least 5 years' experience in Technical Solution Development
At least 3 years' experience in Selling Infrastructure Support Services / Managed Services
EO Statement
IBM is committed to creating a diverse environment and is proud to be an equal opportunity employer. All qualified applicants will receive consideration for employment without regard to race, color, religion, gender, gender identity or expression, sexual orientation, national origin, genetics, disability, age, or veteran status. IBM is also committed to compliance with all fair employment practices regarding citizenship and immigration status.