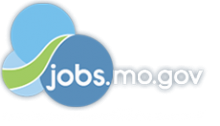 Job Information
TierPoint, LLC

Solutions Architect

in

St. Louis

,

Missouri
The Solutions Architect will drive incremental sales revenue through direct interaction with prospective and current clients by delivering digital transformation and technical presales services. As a technical consulting expert and authority within the industry, the Solutions Architect applies leadership and advice on multiple technologies that help develop solutions that shape client's technical vision and strategies to provide comprehensive solutions that will meet business challenges.
• Provides quality internal and external customer service surrounding the Company values.
• Evaluates customers' internal & external business issues to help identify, qualify, design, develop and present solutions based upon customer's business requirements
• Serve as an expert technical resource and mentor for the Sales and Solutions Engineering teams
• Work independently of a Solutions Engineer (as needed) to fulfill the duties, including quote/build of material creation, technical drawings, presentations, scopes of work and RFP responses
• Develop key relationships and credibility with clients at an executive level to advance the sale or to further develop the revenue stream associated with the account.
• Leadership within complex deal engagements incorporating strategic and tactical program management and methodologies
• Staying up to date on emerging technologies and products, including attaining certifications and participation in industry events as appropriate
• Provides quality internal and external customer service surrounding the Company values
• Analyze needs of the Sales team and create supporting documentation or tools to better equip the team in the sales process
• Provide ongoing product technical training and mentorship to TierPoint Solutions Engineering, Sales and Channel partners
• Collaborate with Architecture & Engineering and Product teams on the development of organizational Data Center, Cloud and Hybrid IT practices
• Participate in customer-focused seminars, tradeshows, events, and presentations
• Other duties as assigned.
Minimum 5-7 years of presales experience with 10 years IT and/or IT consulting experience in Cloud, Managed Services, and Business Continuity

Experience in customer facing roles and success leading technical architecture discussions with senior customer executives, Enterprise Architects, IT Management and Developers to drive cloud deployment and modernization plans.

Demonstrated ability to engage in senior level business and technology decision maker discussions related to agility, business value, and end to end information technology.

Deep knowledge of VMware virtualization, Microsoft Operating Systems, Storage, Security, LAN and WAN networking, and replication technologies.

Demonstrated expertise in Hybrid IT cloud (public/private) and managed services architecture, including ability to lead interactive whiteboarding and workshop sessions

Experience migrating or transforming legacy customer solution to the cloud

Prior work history in an IT/Operations role, including experience as a technical decision maker with enterprise architecture experience strongly desired

Demonstrated problem analysis and problem-solving skills.

Presentation skills with a high degree of comfort with both large and small audiences (Senior Executives, IT management and developers)

Ability to prioritize and organize effectively in a fast moving, collaborative environment with tight deadlines

Ability to work on multiple projects simultaneously either independently or as part of a team

Professional certifications from the following are desired: VMware, Microsoft, Cisco and other leading technology providers

Bachelor's Degree in business or technology or demonstrated equivalent related work experience

Proficiency in using MS Office Suite and Windows-based computer applications

Adequate professional experience and knowledge to perform Job Responsibilities

Excellent verbal, written, and interpersonal skills

Ability to prioritize and organize effectively

Ability to work on multiple projects simultaneously

Ability to work both independently and with others

Ability to operate in a fast moving, team-oriented, collaborative environment with tight deadlines

Proficiency in using MS Office Suite and Windows-based computer applications
Preferred Experience
Prior experience particularly in the data center industry
Working Conditions
ID: 2020-1544
Department: 900 - Solutions Engineers
External Company Name: Tierpoint
External Company URL: https://www.tierpoint.com/
Street: 1111 Olive St