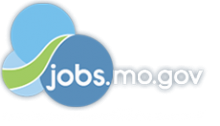 Job Information
BAE Systems

Sr Imagery / Geospatial Analyst Hybrid - St Louis, MO

in

St. Louis

,

Missouri
Job Description
BAE Systemsis looking for talented Senior Imagery / Geospatial Hybrid Analysts excited to provide vital analysis in support of the National Geospatial-Intelligence Agency mission. The candidates shall provide imagery analysis services as described below.
Perform imagery and geospatial research and analysis support by researching current and historical softcopy imagery, which may include researching appropriate databases for amplifying information and producing standard imagery analysis products. Obtain softcopy, and commercial imagery-related products in response to customer needs. Utilizes available imagery, multi-INT, and other source customer data stores to exploit, identify, monitor, and analyze existing and emerging trends, dynamic events, and solve intelligence problems. Utilizes the full suite of imagery analysis tools and utilized geospatial information systems as necessary. The ideal candidate will possess an understanding of underground facilities and geospatial techniques, producing finished imagery-derived intelligence products, reports and assessments.This effort will require regular collaboration with imagery and geospatial analysts.
Required Education, Experience, & Skills
Position is day-shift, work week-only.Required education and experience:
Must have 11 years of imagery and geospatial analysis and production experience in the Intelligence Community with more than 2 years at the national level.

Graduated from a certified imagery school house (military or IC community).

Must be able to obtain GEOINT Professional Certification levels I and II for Geospatial Analyst. Obtaining Imagery analyst tradecraft GPC certification a plus..

Strong experience in imagery and geospatial exploitation, analysis and production support required (Hybrid GA/IA analyst).

Must have targeting support experience, to include stereo interpretation, and precision point mensuration (point dropping) experience in 2D and in stereo. Certifications in precision point mensuration, BDA, and related targeting support a plus.

Experience using, creating, updating, and maintaining geodatabases, and creating geospatial products

Knowledge of the intelligence collection process.

Strong multi-modal imagery exploitation experience and expertise.Strong experienced in using REMOTE VIEW, SocetGXP, ESRI ArcGIS, CGS, IEC, NES, Cedalion, RainStorm, DIEE, ConCoord, and other ELT software suites required, to include common office software to include PowerPoint presentations, spreadsheets, word processing.

Demonstrated excellent oral and written communication skills.

Ability to work in a very dynamic and demanding work environment.

Must be a self starter, able to operate with little guidance.
Preferred Education, Experience, & Skills
Prefer candidates with >7 years of experience in targeting, precision point mensuration (PPM) stereo feature collection/extraction. Certified PPM a plus.

Experience with Structured Observation Management and Activity Based Intelligence processes and tools a plus.

A 4-year degree in a relevant major a plus (e.g. GIS, Intelligence studies, Geography, and Math/Science based majors)
Sr Imagery / Geospatial Analyst Hybrid - St Louis, MO
62260BR
EEO Career Site Equal Opportunity Employer. Minorities . females . veterans . individuals with disabilities . sexual orientation . gender identity . gender expression