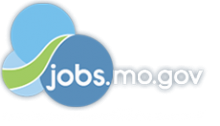 Job Information
HydroGeoLogic, Inc

Staff Engineer

in

St. Louis

,

Missouri
Description/Job Summary
Currently, HGL is seeking two Staff Environmental Engineer's to join our team in St. Louis, Missouri. HGL (HydroGeologic, Inc.), is an industry leader with over 32 years of experience providing comprehensive environmental engineering services by implementing innovative, effective, and sustainable solutions that address today's environmental, infrastructure, and natural resource challenges. HGL provides environmental engineering, remediation, and construction services, as well as Military Munitions Response Program support to the U.S. Department of Defense, U.S. Air Force, U.S. Army Corps of Engineers, U.S. Environmental Protection Agency, U.S. Department of Energy, and other federal and state government clients. HGL is one of the few companies that remain committed to research and development, offering a dynamic work environment for creative, energetic professionals.
Responsibilities/Duties
The successful candidate will be responsible for:
Working with engineers, hydrogeologists, project managers, civil surveyors, and other technical staff in the development of drawings, designs and figures associated with technical documents.

Organization, communication, and design skills will be essential to efficiently produce quality outputs, while meeting budget and schedules on multiple concurrent tasks.

Design products will primarily support remediation activities including soil excavation, site infrastructure, utilities, and waste management.

Technical lead and support will be required during design, planning, implementation, and completion (as-built) project phases.

Must be able to execute multiple projects and tasks concurrently.

Local travel in the St. Louis area and vicinity will be required.
Required Skills
Required skills include:
Excellent communication and organization;

Working with and maintaining confidential information;

Strong technical writing and documentation;

Working knowledge of AutoDesk AutoCAD (release 2014 and above), and Microsoft Word and Excel;

Working under detailed quality assurance/quality control programs.

Ability to develop design drawings that accurately reflect project approach and requirements.

Ability to work independently and develop design drawings from concepts required.

Must be able to maintain a working knowledge of internal and external CAD standards and drawing/file databases.
Preferred Skills
Working knowledge of ArcGIS or AutoCAD software and integration with field GPS data collection activities. Ability to support a variety of remedial construction activities is preferred.
Required Experience
A minimum of four years' experience performing the duties of a Design Engineer is required. Experience developing and working with surveying/mapping data, grading plans, vertical and horizontal alignments, cross-sections, three-dimensional surfaces, and earthwork volumes for large civil design projects is required.
Preferred Experience
Previous experience (4 years or more) performing the duties of a Design Engineer at a FUSRAP or radiological remediation site is preferred. Experience with real-time data acquisition, including GIS, is preferred. Experience analyzing field sketches and notes to prepare drawings in a fast-paced environment is a plus.
Required Education
Bachelor of Science in Environmental Engineering or related field (Civil, Structural, Geotechnical)
Preferred Education
Master of Science degree in a related science or engineering field of study.
Required Qualifications
Professional Engineer (PE) registration or EIT and ability to obtain PE in two years. Proficiency applying design drawing standards and meeting QA/QC requirements associated with USACE remedial or construction projects is preferred
Preferred Qualifications
.
Details
A pre-hire drug test and a fit for duty baseline physical will be required
Positions require U.S. citizenship.