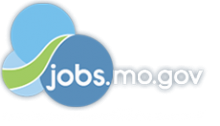 Job Information
Parsons Corporation

Structural Bridge Engineer

in

St. Louis

,

Missouri
Structural Bridge Engineer
Location:
St. Louis, Missouri, United States
Requisition #:
55727
Post Date:
Do you want to work with a company that has worked on over 4000 bridges worldwide? We are actively looking for an AssociateBridge Engineer forour St. Louis, MO office.Our Bridge Engineersa broad variety of concrete and steel bridges and related structures such as Suspension Bridges, Cable-Stayed, Arch, Truss, Cantilever, Beam, Viaduct, and Girder bridges. If you are the right one for us, you have an eye for the details, a passion for bridge design, and a few great projects under your belt!
Responsibilities:
Develops bridge design products that meet customer quality requirements. This includes defining the problem, establishing the work scope, preparing the budget and schedule, planning the work, providing technical direction, and reporting the work status.
Typical work may include detailed calculations, drawings, procurement documents, design and installation packages, proposal evaluations, technical reports, and detailed analyses.
Provides support for other engineering activities as required. May supervise one or more subordinates and provide input regarding performance.
May be assigned to a project or organizational team, or as a lead engineer for a specific discipline on a small to intermediate-size project.
Provides input and technical guidance to CAD Designer/Drafters, Designers, and lower-level Engineers working on the same project.
Requirements:
4-year degree in Structural Engineering (or related field) is required
0-5 years of related work experience with bridge structural design and load calculations.
A Master's Degree in Structural Engineering is strongly preferred !
Proficiency in utilizing Microstation or Autocad , and other PC software packages typically associated with engineering is required.
Parsons is a digitally enabled solutions provider focused on the defense, security, and infrastructure markets. With nearly 75 years of experience, Parsons is uniquely qualified to deliver cyber/converged security, technology-based intellectual property, and other innovative services to federal, regional, and local government agencies, as well as to private industrial customers worldwide.
Parsons is an equal opportunity, drug-free employer committed to diversity in the workplace. Minority/Female/Disabled/Protected Veteran/LGBT.
For more about Parsons, visit parsons.com and follow us on Facebook , Twitter , LinkedIn , and .
Parsons is an equal opportunity, drug-free employer committed to diversity in the workplace. Minority/Female/Disabled/Protected Veteran/LGBT
Parsons is an Equal Opportunity Employer. All qualified applicants will receive consideration for employment without regards to an individual's race, color, religion, national origin, ethnicity, union affiliation, age, sex, sexual orientation, gender identity and expression, pregnancy, employable physical or mental disability, veteran status, genetic information, immigration status, or any other basis protected by applicable laws.