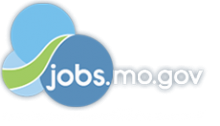 Job Information
Ameren

Supervising Engineer - Transmission Line Design and Standards

in

St. Louis

,

Missouri
If end date is listed, the posting will come down at 12:00 am on that date:Wednesday May 19, 2021
About The Position
The Supervising Engineer is responsible for the immediate supervision, training, evaluation and development of personnel performing transmission line design and assistance in development of specifications related to new and modification of existing transmission line facilities. Other duties include providing direction with technical design, managing workload of engineering reports, training and evaluating personnel in duties related to management of consultants, justifying and hiring of new employees, compliance with NERC Standards and Transmission Operations support.
Key responsibilities include:
Provide technical leadership in transmission line design and in development of design criteria and standards to provide safe, reliable, operable, and cost effective transmission line designs.

Oversee a group of engineers developing transmission line standards, and provide managerial support to ensure they have required resources.

Plan, schedule, prioritize and coordinate activities to assure that assignments are completed relative to schedules and costs.

Ensure work group's conformance to codes, regulations, standards, and company policies and procedures.

Interface with vendors, contractors, consultants, suppliers, interconnected utilities, governmental and regulatory agencies, as well as other groups within the company.

Represent the company and provide expert testimony, as required.

Ensure NERC standard compliance. Represent Ameren in NERC audits and possibly on industry committees.

Keep abreast of state-of-the-art developments and improvements, and contribute to the personal and professional development needs of the engineers in the group.

Build effective teams; fostering engagement, morale, motivation, and accountability in their work.
Qualifications
Education: Bachelor of Science Degree in Civil, Mechanical or Electrical Engineering from an accredited university required. Master's Degree in Engineering and/or Business Administration preferred. Professional Engineer (P.E.) License is required.
Experience: Five, or more, years of engineering experience, with a minimum of four years related to transmission line design, is required. Knowledge and understanding of transmission line equipment, construction methods, and standards is preferred. Familiarity with Ameren transmission line system is preferred.
In addition to the above qualifications, the successful candidate will demonstrate:
Confident leadership, management, analytical, communication, and human relations skills. Ability to work effectively with conflicting priorities, handle, and resolve high stress situations. Flexibility and ability to work effectively as part of a team.
Additional Information
Ameren's selection process includes a series of interviews and may include a leadership assessment process. Specific details will be provided to qualified candidates.
All qualified applicants will receive consideration for employment without regard to race, color, religion, sex, national origin, ethnicity, age, disability, genetic information, military service or status, pregnancy, marital status, sexual orientation, gender identity or expression, or any other class, trait, or status protected by law.
St. Louis-based Ameren Corporation powers the quality of life for 2.4 million electric customers and more than 900,000 natural gas customers in a 64,000-square-mile area through its Ameren Missouri and Ameren Illinois rate-regulated utility subsidiaries. Ameren Illinois provides electric transmission and distribution service and natural gas distribution service. Ameren Missouri provides electric generation, transmission and distribution service, as well as natural gas distribution service. Ameren Transmission Company of Illinois develops, owns and operates rate-regulated regional electric transmission projects. For more information, visit Ameren.com, or follow us on Twitter at @AmerenCorp, Facebook.com/AmerenCorp, or LinkedIn/company/Ameren.