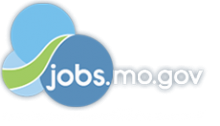 Job Information
United Airlines

Supervisor - Airport Operations

in

St. Louis

,

Missouri
We have a wide variety of career opportunities around the world — come find yours.
Airport Operations
The Airport Operations department keeps operations at our airports running smoothly through planning, organization and supervision.
The purpose of the Supervisor - Airport Operations will be to manage all aspects of airport operations including that of individuals who run specific areas of airport operations.
Job overview and responsibilities
Focus on leading and developing the skills of front-line co-workers with the goal of delivering consistent and excellent customer service and delivering a quality product in accordance with Company guidelines

Ensure consistency on operational, service and product delivery

Lead performance dialogues with front-line co-workers to review metrics, performance boards and issues boards

Develop and support standard work and continuous improvement processes

Oversee and support the performance of a team, zone or cell

Focus on performance issues with the goal of changing co-worker behavior

Set expectations with front-line co-workers and gain their commitment to act in accordance with Company guidelines and union agreements

Serve as subject matter expert on safety, service and procedures
Team Leadership Activities
Engage front-line co-workers to deliver excellent customer service and an on-time quality product – for example, participate in briefings, and develop team communications

Engage and recognize external customers

Monitor front-line co-worker behavior with customers (both internal and external) to ensure consistency and compliance with Company guidelines, procedures and standards

Monitor the performance of a team, zone or cell, taking actions as necessary, to ensure daily goals are met

Assess and delegate the appropriate work tasks to Service Directors/Leads/Pursers

Identify issues and engage in structured problem solving to assist front-line co-workers in accomplishing work

Conduct trend analyses, review key metrics and take actions to address items not on track – lead performance dialogues with front-line co-workers to review metrics, performance boards and issues boards

Develop and implement standard work and continuous improvement processes

Set expectations with co-workers with regard to performance standards including consistent and outstanding delivery of service and product

Provide front-line co-workers with regular coaching, feedback and recognition, as appropriate

Develop skills of front-line co-workers by coaching on performance, as it relates to customer service and products

Communicate effectively to ensure priorities are understood and acted upon, with clear turnover for continuity across shifts

Serve as a subject matter expert on service and procedures
Performance Management Activities
Develop actions plans to affect behavior change (e.g. dependability, overall job performance)

Provide technical guidance and interpret company guidelines and procedures and/or union agreements to assist employees in performing functional tasks and to ensure that safety, security and service are delivered consistently

Identify, address and issue appropriate and timely corrective action in accordance with guidelines

Conduct "routine" investigations, as appropriate, into performance, safety (damages and injuries), complaints and other work issues

Recognize and document excellent performance

Partner with vendor supervisor staff to define and address performance impacting shared goals and service delivery to United's customers

Participate in peer, safety and accident review boards

Confront and address inappropriate behavior and performance issues with specific feedback
Administrative Activities
Complete all mandatory regulatory and Company required documentation of activities

Document performance issues into case management system

Attend division/unit/group meetings

Participate on collateral projects

Email/Voicemail follow up

Ensure front line co-workers are delivering on service, performance and safety objectives set by the company and station

Operational performance (D:0, A-14, bridges, late weights, freight and mail boarded as booked)

Controllable Expense (Easy Hours, late lunches)

Revenue generation (upsell)

Front line performance (SSIEs)

Safety performance (OSHA, LTI, damages)

Serve as first responder for co-workers/customer issues, measured through Employee engagement surveys, customer feedback surveys - survey results-UP, lower number of employee grievances

Improved union relations - working within contractual language
Required
High school diploma, GED or education equivalent

Business Acumen/Continuous Improvement

Customer Focus

Conflict Resolution

Accountability

Teamwork

Engagement/Motivation

Safety orientation

Planning/multi-tasking

Experience leading and influencing a team and customer service experience

Strong written and oral communication skills

Conflict resolution and decision making, with the ability to lead

Experience supervising Union personnel a plus

Proficient in IT systems and common software appropriate to work group
Preferred
Bachelor's degree and/or 5+ years equivalent work experience
Other
Must be legally authorized to work in the United States for any employer without sponsorship

Successful completion of interview required to meet job qualifications

Reliable, punctual attendance is an essential function of the position
Equal Opportunity Employer – Minorities/Women/Veterans/Disabled/LGBT
Division: 62 Airport Operations
Function: Airport Management & Administrative
Equal Opportunity Employer – Minorities/Women/Veterans/Disabled