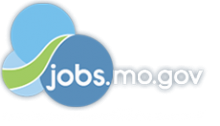 Job Information
Lumeris

Supervisor, Appeals

in

St. Louis

,

Missouri
In order to apply for a position at Lumeris, you must create an account using your email address and a password of your choosing. This account will allow you to receive notifications each step of the way through the job application process. With these updates, you'll never have to wonder where you are in the process. Additionally, we can easily send pertinent documents to you for your review. Once you create the account, you may apply to any position you feel is a good fit without having to re-enter information. Thank you for your interest in Lumeris.
Position:
Supervisor, Appeals
Position Summary:
This position is responsible for the overall management of all appeals processing and associated tasks to ensure compliance to the Centers for Medicare and Medicaid Services (CMS) appeals processing timeliness standards while maintaining high quality. The position provides assistance with monitoring, reporting and CMS audits. In addition, this position is responsible for monitoring staff performance against Company standards, coaching and conducting performance reviews, training new staff, updating training documents, departmental policies and operating procedures, daily management of the appeals workload, and maintaining open communication throughout the day with on-site and remote team members. This position will have a small workload of cases and will fill in as needed to work cases. On-call tasks may include answering questions, assisting with information gathering, and reviewing letters.
Job Description:
Role and Responsibilities
Monitor all staff needs, including training requirements, quality and production

Responsible for day-to-day operations and management of the appeal processing team in accordance with administrative and departmental policies and procedures

Identify untimely cases, system issues and process improvement opportunities and implement changes to improve efficiency

Lead case status meetings and assist with decision making

Assist with CMS audits and client interactions

Confirm compliance of all appeals, assist with communication to clients, and work closely with the appeals monitor to identify trends

Provide counsel on performance issues

Become familiar with appeal reports and coordinate ways to use the reports to improve outcomes in the department

Hold staff one-on-ones, quarterly BetterWorks conversations, yearly performance reviews, and oversight of the teams BetterWorks goals

Manage the workload to ensure timeliness and quality measures are met

Perform special projects as needed
Experience, Qualifications and Education
High School diploma or equivalent, with Bachelor's degree strongly preferred

4-6 years of related healthcare experience, including some leadership experience and preferably Medicare experience especially with Federal Regulations

Demonstrated progressive leadership experience

Excellent interpersonal, oral and written communication

Strong problem solving and issue resolution skills

Ability to work with cross-functional teams

Ability to effectively present information to the team, cross functioning departments, clients and upper management

Ability to lead and manage others

Ability to work independently, handle multiple assignments, establish priorities, and demonstrate high level time management skills

Proficiency in Microsoft Office including Outlook, Word, Excel, Notebook and PowerPoint

Knowledge of proprietary systems (eg. Facets, JIVA)
Lumeris is an EEO/AA employer M/F/V/D.
Location:
St. Louis, MO
Time Type:
Full time
Join Our Growing Team!
Lumeris is a value-based care managed services operator for health systems and providers seeking extraordinary clinical and financial outcomes. Lumeris aligns providers and payers across populations with technologies, processes, behaviors and information to achieve high-quality, cost-effective care with satisfied consumers — and engaged physicians.
Lumeris with Essence Healthcare, its inaugural client and learning laboratory with more than 60,000 Medicare members in Missouri and Illinois, has averaged a CMS rating of 4.5 Stars for the last ten years and produced the highest consumer and physician satisfaction scores in the industry along with significantly better clinical outcomes and lower costs. For more information, go to www.lumeris.com.
Why Join Lumeris?
At Lumeris, you will be part of team that is focused on solving the nation's healthcare problem, and you will be able to contribute to our purpose. Our environment is fast-paced, change-oriented and focused on growth and employee engagement. At Lumeris, we know that talent is best utilized when given the opportunity to succeed. That is why we have removed the boundaries that inhibit success and focus on fostering an environment that allows employees to utilize their talents.