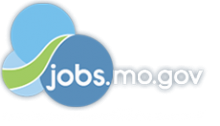 Job Information
Air Products and Chemicals, Inc.

TECHNICIAN

in

St. Louis

,

Missouri
31759BRReq No.:31759BRJob Description and Qualifications: Air Products and Chemicals, Inc. (NYSE:APD), a Fortune 500 manufacturer of industrial gases, has an immediate opening for an entry level Technician at its facility in St. Louis, MO.
The primary function for this position, which is part of the Prism Membranes organization, is to fully support Production by making sure that the tooling required for production is maintained in a ready state condition. This will include spinning tooling such as winders and jets maintenance and calibration as well as assembly tooling like potting molds.
This is a 12-hour shift (6 pm - 6 am). Initial training will be dayshift and once trained will be transitioned to overnight shift
This position requires collaborating with the operations and maintenance support teams. This position does not have any expected travel associated with it at this time.
Role and Responsibilities
Maintain Spinning and Assembly tooling in a ready state condition. This will include but not limited to: Winders, Jets, Pumps, Potting molds, etc.

Sustain a preventative maintenance tooling program and continue to drive towards reliability excellence.

Aid in the process improvement in tool design and reliability.

Work to develop quick change options for changeovers

Identify, analyze, and resolve process conditions and problems to improve production or workflow.

Develop, Implement and Maintain overall tooling management organization.

Develop and implement the tool recycle and maintenance process.

Attend engineering and/or management meetings and provide necessary input and guidance.

Dismantle equipment to remove and repair defective parts.

Perform other related duties as required.

Competencies Required

Safety and Quality Oriented

Takes Responsibility and Positive Attitude

Strong Attention to detail and organizational abilities

Continuous Improvement Focused

Qualifications and Education Requirements

High school diploma or equivalent

2 to 3 years' Industrial manufacturing experience or technical degree, associate degree, certificate or equivalent in related field preferred

Comfortable analyzing, interpreting, and communicating data and trends

Basic problem-solving skills

At Air Products, we work in an environment where diversity is essential, inclusion is our culture, and each person knows they belong and matter. To learn more, visit About Air Products (http://www.airproducts.com) .

We offer a comprehensive benefits package including paid holidays and vacation, affordable medical, dental, life insurance and retirement plans. You will be eligible for benefits and also be 100% vested in your retirement benefits on your first day of employment.

Air Products thanks all applicants in advance for their interest; however, only those applicants who are being considered for an interview, or are currently employed by Air Products, will be contacted.

We are an Equal Opportunity Employer (U.S.) You will receive consideration for employment without regard to race, color, religion, national origin, age, citizenship, gender, marital status, pregnancy, sexual orientation, gender identity and expression, disability, or veteran status.

Job Title:TECHNICIANEmployment Status:Full TimeLocation:US-MO-St. Louis Country:United StatesRegion:North AmericaOrganization:Global Engrg Mfg Technology & Equipment Business Sector / Division:Membrane Marketing & Sales