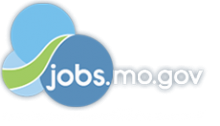 Job Information
Sierra7

*Test Engineer - Automation

in

St. Louis

,

Missouri
Job Description
Sierra7 is seeking an Automation Test Engineer to join a team providing full DEVOPS lifecycle support and services to the Department of Veterans Affairs (VA). This program will consolidate, reengineer, and sustain a suite of Veteran-facing processes. The qualified candidate will be a qualified test engineer with at least 5 years of experience creating tests and test software to verify system operation and security and must have at least 2 years of test case automation and Selenium experience. The candidate will be responsible for understanding how to properly document test cases and create effective test plans; creating practical demonstrations of proposed solutions; define clear goals for all aspects of a product test and develop steps for proper execution.
The candidate must have experience in the coordination and execution of test events in accordance with approved test plans, procedures, and scripts. Must have knowledge and skills to ensure that test environments are set up accurately. Must be able to create test reports. The automation test engineer must be able to test IT hardware, software, systems, and networks.
Requirements
Minimum requirements
• Responsible for project test activities in a test-driven development environment.
• Define test parameters and data, design tests, interpret test results and analyze test trends
• Must have experience writing and executing test cases, scripts, and procedures for new and previously released functionality
• Review, define and write acceptance criteria for user stories ensuring each are testable. Link test cases in the supplied tool suite with user stories and test results
• Knowledge of testing methods– smoke, manual, functional, automated, accessibility, system, performance, interoperability, regression, negative, security, and user acceptance testing
• Work with developers and web designers to create test scenarios and test data
• Experience with 508 compliance tools
• Attend meetings via phone and screen-sharing and work efficiently in remote setting
• Work with the team to make each increment of functionality ready for release
• Document testing activities and all testing activities using best practices to maintain traceability using JIRA or similar tools
• Interface with project stakeholders, including end users, business, VA organizations, vendors, and service partners
Required Skills and Experience:
• Demonstrated success as an automation test engineer
• Self-starter capable of working with a blended team of system and network administrators to provide testing support
• Experience in Automation testing utilizing Selenium, Katalon, and other codeless automation tools
o Experience testing databases, 508 compliance, REST API, and Mobile App
• Familiarity with Jenkins, Maven, Nexus Repository, Docker, Kubernetes, GitHub. Ansible/Puppet, Fortify, SonarQube, PMD
• Familiarity with functional testing using Job Control Language (JCL) jobs to validate batch system and utilize Customer Information Control System (CICS) screens to manually test online transactions.
• Experience coding using a variety of languages: Ruby, JavaScript, or Java (ideal)
• Work with developers, end users and organizations to create test plans and test scripts
• Automated testing experience with various test tools including but not limited to Agile Lifecycle Management (ALM) tools - Atlassian's Jira, XRAY, GitHub, Selenium, Appium, Salesforce
• Coordinate with test lead to plan test events.
• Track problems and reports on errors that are identified
• Have experience on IT products, operating systems, software, hardware, systems and networks and specialized environments such as AWS/Azure
• Manage the defect database
• Strong interpersonal and client-facing skills
• Strong oral and written communication skills
Qualifications:
• Bachelor's degree in computer science, electronics engineering, or other engineering or technical discipline is required. (8 years' experience may be substituted for education)
• 2+ years of test case automation experience
• Must have Selenium experience
• Experience working in VA or other Government agency [desired]
Clearance Required:
• Ability to obtain a Government security clearance
This is a remote position.
Disclaimer
The above statements are intended to describe the general nature and level of work being performed by people assigned to this classification. They are not to be construed as an exhaustive list of all responsibilities, duties, and skills required of personnel so classified.
Equal Opportunity Employer Veterans Disabled
Sierra7, Inc is an Affirmative Action and Equal Opportunity Employer. All qualified applicants will receive consideration for employment without regard to race, color, religion, sex, sexual orientation, gender identity, national origin, or protected veteran status and will not be discriminated against on the basis of disability. If you'd like to view a copy of the company's affirmative action plan or policy statement, please email hr@sierra7.com. If you have a disability and you believe you need a reasonable accommodation in order to search for a job opening or to submit an online application, please e-mail hr@sierra7.com or call toll-free 1-833-452-2111. This email and phone number is created to assist disabled job seekers whose disability prevents them from being able to apply online. Only messages left for this purpose will be returned. Messages left for other purposes, such as following up on an application or technical issues not related to a disability, will not receive a response.