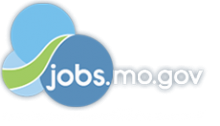 Job Information
Pfizer

U-09 P&I Production Mechanic B 3rd Shift 10:30p-7a Tuesday-Saturday

in

St. Louis

,

Missouri
ROLE SUMMARY
Maintain all assigned equipment and/or facilities in good working order in accordance with SOP's and current Good Manufacturing Practice guidelines. Prepare/ maintain appropriate documentation
ROLE RESPONSIBILITIES:
Set up, tear down and change over all production machinery, as required.

Perform preventive maintenance required on production equipment and facilities, as assigned.

Keep up-to-date records on all maintenance performed according to SOP's, logbooks, work orders, etc.

Manufacture, with little assistance, spare parts and machine parts, as required.

Demonstrated trouble shooting capability on production equipment to include all electrical, transmission and gear drive repairs.

Order spare, or replacement parts, as required.

Maintain all production areas, buildings and roads and grounds mechanically and aesthetically.

Be able to work from sketches, mechanical drawings, electrical and pneumatic schematics.

Train departmental colleagues to enhance departmental cross-training and capability for new or existing processing equipment.

Assist Project Engineers, as directed.

Observe all shop, equipment and production floor safety practices.

Maintain work area, tools and equipment in a clean, organized and professional manner.

Other duties as assigned.
QUALIFICATIONS:
Education and/or Experience: High school diploma / general education degree (GED) or Associates Degree. Graduate from an accredited and certified Technical School and one to two years related experience . Must have specialized in one of the following disciplines: Electrical Technologies, Industrial Technology, Welding, Machine Shop, and/or Control Systems technology.
QUALIFICATION REQUIREMENTS:
To perform this job successfully, an individual must be able to perform each essential duty The requirements listed below are representative of the knowledge, skill and/or ability required. Reasonable accommodations may be made to enable individuals with disabilities to perform the essential functions. All new external applicants will be required to pass an assessment test.

The employee must wear all required safety equipment and perform assigned work in a safe manner. Employee must use proper lifting techniques and be conscious of hazards around him/her. Must follow all GMP and safety procedures within the department.
Sunshine Act
Pfizer reports payments and other transfers of value to health care providers as required by federal and state transparency laws and implementing regulations. These laws and regulations require Pfizer to provide government agencies with information such as a health care provider's name, address and the type of payments or other value received, generally for public disclosure. Subject to further legal review and statutory or regulatory clarification, which Pfizer intends to pursue, reimbursement of recruiting expenses for licensed physicians may constitute a reportable transfer of value under the federal transparency law commonly known as the Sunshine Act. Therefore, if you are a licensed physician who incurs recruiting expenses as a result of interviewing with Pfizer that we pay or reimburse, your name, address and the amount of payments made currently will be reported to the government. If you have questions regarding this matter, please do not hesitate to contact your Talent Acquisition representative.
EEO & Employment Eligibility
Pfizer is committed to equal opportunity in the terms and conditions of employment for all employees and job applicants without regard to race, color, religion, sex, sexual orientation, age, gender identity or gender expression, national origin, disability or veteran status. Pfizer also complies with all applicable national, state and local laws governing nondiscrimination in employment.
The job is open only to Protected Individuals (as defined by 8 U.S.C. § 1324b(a)(3), namely, Citizens or Nationals of the United States, Lawful Permanent Residents ("green card holders"), Refugees and Asylees.
Last Date to Apply for Job: August 31, 2019
Eligible for Employee Referral Program
3 (Third Shift) (United States of America)
Pfizer is an equal opportunity employer and complies with all applicable equal employment opportunity legislation in each jurisdiction in which it operates.