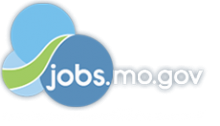 Job Information
Peter Kazella & Associates, Inc.

UPS Field Service Technician

in

St Louis

,

Missouri
UPS Field Service Technician St Louis, MO Apply for this Job
This job opportunity is with a company that is a Leader in Third Party Installs, Corrective and Preventive Maintenance of Mission Critical Equipment - Uninterruptible Power Supply ( UPS ), Batteries - Lithium Ion, DC Rectifiers. Their Service Offering supports Critical Facilities: data centers, telecommunications facilities, and disaster recovery sites.
UPS FIELD SERVICE TECHNICIAN – St Louis
A fully competent UPS Field Technician - Applies an intensive and diversified knowledge of complete UPS start-up, testing and operations. Responsible for commissioning, maintaining and providing emergency support on power electronics at customers' sites within their respective regional coverage area. Performs commissioning focused design reviews, prepares commissioning test procedures and reports, coordinates and oversees on-site testing. When not in field involved in preventive maintenance, emergency response, equipment start-up and/or field modification, candidate will occasionally train at the company's headquarters testing equipment or rebuilding older systems. Discuss with technical support problems related to maintenance or operation of equipment. Candidate will participate in the development if Methods of Procedures (MOPs) Consults with supervisor concerning unusual problems and developments. Candidate will be home based.
Requirements:
Preferably 3-5+ years experience in this field and ability to troubleshoot down to component level on equipment such as UPS, batteries, PDU's, STS, etc.

Utilizes hand tools and test equipment to perform work

Requires excellent verbal, written communication skills & customer relation skills

Must be able to provide high level of quality customer service

Must be able to complete Field Service Reports within a timely manner

Requires knowledge of equipment manufacturer's specifications

Ability to work independently and resourceful with good initiatives

Must be able to perform repeated bending & lifting of up to 100lbs during certain procedures

Must be able to provide necessary pro-active recommendations to clients

Candidate must be willing to work nights & weekends when necessary

Knowledge of general computer hardware & software applications

Previous 3rd Party UPS experience a plus

UPS OEM factory training or experience in Liebert / Emerson , APC / MGE , or Eaton / Powerware , a MUST

Technical degree a plus

Previous military experience and training a plus

Submittal Instructions:

Please send any interests or resumes: resume@pkaza.com ( resume at pkaza dot com ) with 13671683 in the subject. After applying, if you have further questions, you may call 973-895-5200 and ask for Iggy. You can also submit via our career portal and take a look at other Critical Facility openings we are working on at, https://www.pkaza.com/jobs/

If you are in Data Center Facilities but this opportunity is not what you are looking for let's still talk. New openings are coming in weekly and others we are not allowed to post.

We also not only keep leads confidential but pay for referrals as well.

Company offers competitive salaries and benefits package including medical insurance and a 401(k) plan.

EEO/AA Employer

Peter Kazella & Associates Inc / Pkaza is a third party employment firm. All fees assessed by Pkaza will be paid by our employer that we represent and not by the candidate.

Apply for this Job