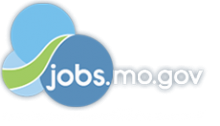 Job Information
Softworld

Validation Associate-Level 1-5080

in

st louis

,

Missouri
Validation Associate-Level 1-5080
st louis, MO
63102
Posted: 09/21/2020
2020-09-21 2020-11-20
Employment Type: Contract
Industry: ERT
Job Number: 233192
Job Description
Validation Associate
Validation Associate wanted for a 6-month contract position open in St. Louis, MO

Responsible for the development, planning, implementation, qualification and validation for the manufacturing, packaging, facilities, computer, and cleaning processes in place at the St. Louis Site

Write, review, and execute documentation to conduct all validation activities to support new product launches and maintain existing product validations

Requires expertise in regulatory compliance, ability to determine requirement to validate and discern appropriate level of validation for the process

Determine cause/effect relationship between equipment modifications and product efficiency

Responsible for driving all aspects of the Validation Life Cycle in from design through operation and improvement

Develop, update, and maintain the Site Validation Master Plan and the Site Computer Validation Master Plan as applicable

Coordinate resources needed to complete validation tests

Provide validation support during the design, evaluation, and procurement stages

Monitor validation criteria and assure compliance

Prepare presentations for regulatory agencies regarding the validation program and its status

Provide technical expertise and facilitate documentation assembly during regulatory audits

Collaborate with Engineering on the development of User Required Specifications and Installation and Operational Qualification documents

Participate on cross-functional teams, address specific problems, facilitate discussion and research, enabling procedures to become more efficient, and to build and enhance interdepartmental relationships
Required Skills:
Specialized Knowledge: (broad & depth across disciplines or functions; expertise in field required)

Bachelor' s degree in a technical or scientific discipline or related work experience.

Minimum 5 years' experience in Manufacturing validation in the Pharmaceutical or Healthcare Industry required

Working knowledge of cGMP regulations

In depth knowledge of process, packaging, facility, and cleaning validation

Occasional flexibility to work extended weekend and evening hours to achieve results on time and in full
PLEASE NOTE: 3RD PARTIES/SUBCONTRACTORS/SUBCONTRACT AGENCIES ARE NOT ELIGIBLE FOR THIS POSITION. SUBCONTRACT AGENCIES NEED NOT APPLY.