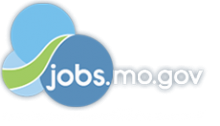 Job Information
TalenTrust

VP of Operations

in

St. Louis

,

Missouri
Job Title: VP of Operations
Client: Confidential
Location: St. Louis, MO
We are seeking a Manufacturing / Operations leader who subscribes to the philosophy of extreme ownership and isn't the type of person who settles for "good enough".
Our VP of Operations will strategize, direct, and oversee all activities related to manufacturing, maintenance, safety, quality, and delivery of superior products to our customers. Our company has come a long way over the past 30+ years, and we know that we have a lot of growth ahead of us, so we are constantly striving for continuous improvement.
Here's What You'll Do:
Lead strategy and execution of manufacturing and distribution

Manage employees including 4-5 direct reports and a total staff of 45, currently working one shift

Provide senior management leadership for tactical and strategic operations activities including:

Budgeting and expense management

Production capacity planning

Organizational development

Continuous quality improvement

Manufacturing efficiency improvements

Production training programs

Production equipment maintenance

Production planning, scheduling, and execution

Purchasing (direct and indirect)

Quality and compliance

Production reporting

Act as an ambassador in modeling and promoting a safe work environment

Lead ISO and other regulatory requirements, and ensures quality standards and processes are met

Effectively work and communicate with other company leaders to ensure clear message is delivered to staff
Here's What We Offer:
Exciting growth trajectory – we are aiming to double our annual revenue over the next 5 years, and are building the team that will help us get there!

Family-oriented culture with team members who are committed to continuous improvement and possess a "get it done" attitude

Competitive base salary + bonus structure, with comprehensive benefits package
What You'll Need to Succeed:
Manufacturing leadership experience – preferably in an ISO environment

Experience with lean manufacturing and an insatiable drive for continuous improvement

Ability to accomplish projects with minimal oversight

Uncanny ability to tackle business problems and generate innovative solutions

Gumby-like flexibility to adjust to changes in priorities in a deadline-driven environment
Who We Are:
TalenTrust is recruiting on behalf of a client who prefers to remain confidential at this time. The company has been in business for 30+ years and specializes in manufacturing parts for a must-run industry. They are a team of over 100 employees, and manufacture over 1,000 products. They are a family-oriented company poised for significant growth, and they're looking for a VP of Operations to help move the company forward. Let's schedule a phone interview to discuss further, and we'll be happy to disclose the company and tell you more.
Sounds great, right? Here's what's next:
Apply online, email your resume to klee@talentrust.com, or text "VP Ops" plus your name to 720-734-6614. Our team will be in touch ASAP to help determine whether this could be the right fit for you!
ID: 2020-4644
External Company Name: TalenTrust LLC
External Company URL: http://www.talentrust.com/