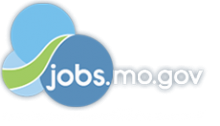 Job Information
Fresenius Medical Care North America

Water System Installation Engr -Midwest

in

St Louis

,

Missouri
Job ID 210004KQ
Available Openings 1
Position Specific Information
We are leveraging virtual technology to engage with you and keep us all safe while you explore a career with us. We will conduct all interviews virtually, to allow us to still connect about this job and proceed with our hiring process while practicing social distancing.
PURPOSE AND SCOPE:
Supports FMCNA's mission, vision, core values and customer service philosophy. Adheres to the FMCNA Compliance Program, including following all regulatory and FMS policy requirements.
The Installation and Logistics Manager Vivonic drives the overall installation program for Vivonics equipment in the U.S., coordinates with supporting water vendors, and supports efforts to drive continuous product improvement and cost control.
PRINCIPAL DUTIES AND RESPONSIBILITIES:
Supervises all activities related to installation of Vivonics systems with Fresenius Kidney Care.

Works with ancillary water device manufacturers to assure quality of installations to maintain product reliability, cost control, and accurate delivery of equipment as ordered and specified.

Supports planning, scheduling and vendor selection for all projects. Maintains data systems related to this task.

Assure that materials requirements and needs are met to assure smooth and efficient installation of systems at the job site.

Drives installation with RECS Project Managers, General Contractors and Vendors.

Supports pre-installation on-site review with RECS Project Managers, General Contractors, and Vendors, of installation drawings and plans regarding utilities and equipment placement prior to start of work and upon completion of work. Monitors all installation audits for compliance with accepted practice and manufacturer's standards as provided. Makes corrections to process as required to attain future compliance with regard to noted variances.

Maintains currency of software and configuration control on new and existing installations.

Supports document control of installation, repair, and maintenance protocols.

Monitors quality indicators for installation teams and project managers. Makes recommendations for change and supports changes to process where variances are noted.

Assists with all product support systems for the product lines. Provides technical support to the Fresenius Kidney Care field Technical Services work group.

Maintains a system for managing materials and tools needed for installations.

Assures that all installation and service documentation meets regulatory requirements.

Assists in developing, executing and communicating overall product information within Fresenius Kidney Care.

Supports the verification and/or validation of technical procedures, computer systems, and equipment as required.

Supports Vivonics/Fresenius Kidney Care installation and training initiatives for cross training on roles and responsibilities, and assuming tasks for those roles as needed. Assists and supports training of new installation teams, vendors and project managers.

Assists the Technical Education Manager's efforts to keep training materials current. The incumbent collaborates with cross-divisional team subject matter experts (SME's) to ensure classes reflect current training requirements of all applicable devices. Assists in assuring that all Quality Assurance Managers and Technical Education Managers are compliant with cross training in functional roles related to equipment installation.

Supports the incorporation of policies and procedures developed by Biomedical Support Services or Clinical Services.

Recommends updates and changes to policies and procedures as appropriate.

Ensures education of the appropriate personnel regarding the integrity and safety of facility water systems.

Utilizes expertise and current knowledge regarding new equipment and best practices, to provide recommendations to Technical Services management regarding improved installation processes, the development of new tools and cost saving programs, and contributes to long term/short term goals and objectives

Participates in Fresenius Kidney Care and Group specific employee satisfaction and recognition programs.

Other duties as assigned
Additional responsibilities may include focus on one or more departments or locations. See applicable addendum for department or location specific functions.
PHYSICAL DEMANDS AND WORKING CONDITIONS:
The physical demands and work environment characteristics described here are representative of those an employee encounters while performing the essential functions of this job. Reasonable accommodations may be made to enable individuals with disabilities to perform the essential functions.

The work environment is characteristic of a health care facility with air temperature control and moderate noise levels. There may be some potential exposure to chemicals and infectious materials.
SUPERVISION:
EDUCATION:
Bachelor Degree in Electronics or Bio-Medical Engineering or equivalent experience and education.

National Biomedical Certification is preferred.
EXPERIENCE AND REQUIRED SKILLS:
A minimum of five (5) years' experience in the Dialysis Field or related water treatment experience.

Three year's supervisor experience preferred.

Demonstrated leadership competencies and skills for the position, including excellent communication, customer service, continuous quality improvement, relationship development, results orientation, team building, motivating employees, performance management, and decision making.

Excellent written and oral communication skills. Effective presentation skills.

Requires extensive and skillful use of Microsoft Office applications
EO/AA Employer: Minorities/Females/Veterans/Disability/Sexual Orientation/Gender Identity
Fresenius Medical Care North America maintains a drug-free workplace in accordance with applicable federal and state laws.