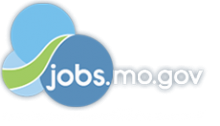 Job Information
WFF Facility Services

2nd Shift Supervisor for WFF at Ritenour School District in St. Ann for $14/hr M- F (Custodial- St. Ann- Ritenour School District)

in

St Louis/ St Ann

,

Missouri
2nd Shift Supervisor for WFF at Ritenour School District in St. Ann for $14/hr M- F
(Custodial- St. Ann- Ritenour School District)
St Louis/ St Ann, MO, United States of America
Back
Apply Now
Back
Apply Now
Overview
Want to become part of a winning team with opportunities for growth, career advancement and development? WFF Facility Services is proud to provide an environment where we support you and your drive for success. We have a passionate commitment to learning and investing in our associates looking to accelerate their careers. We offer a wide range of employment opportunities for professionals and entry level candidates who share our core values.
Job Skills / Requirements
This is a Full-Time position with benefits, 2nd shift.
Candidates must be able to pass a background check and drug test.
Act as an ambassador for our company values and philosophy, and implements and maintains all necessary programs to achieve Corporate Mission and Goals.
Responsible for assisting with organizing, scheduling, assigning, and performing daily work routines.
Team leader for safety in the work area assigned. Responsible for training all employees in safety-related issues. Discuss all safety issues and provide proper personal protective equipment. Investigate accidents and make determinations as of cause of injuries. And reporting all concerns and injuries.
Provides on the job training for new employees with regard to every phase of their job, which includes equipment and chemical usage. In addition, it provides continuing training using on the job coaching methods for current employees.
Management of equipment and consumables
Work with Director to ensure an adequate supply of products and chemicals are readily available for staff use.
Communicates effectively in regards to requests, work orders, and any other element of the job.
Coordinate and provide assistance for building emergencies (such as fire/flood clean-up, snow/ice removal, etc.).
Must be able to plan and supervise assigned work projects, and coordinate major work projects with both the Director and Site Supervisor to provide updates.
Supervisory Responsibility
Supervise Custodians on a daily basis with regard to quantity and quality of work. Inspect areas frequently to ensure that individual and building inspections meet service level quality standards but utilizing inspection systems and other department provided tools, etc.
Supervise other related work as required.
Advises Director and/or Site Supervisor when verbal & written disciplinary actions are needed.
Perform other duties as assigned.
Minimum qualifications
Experience: Minimum of 1-year supervisor experience.
Basic Mechanical Knowledge
Good Oral and Written Communication Skills
#CB
Education Requirements (Any)
High School Diploma or Equivalent
Additional Information / Benefits
Benefits: Medical Insurance, Paid Vacation, Paid Holidays, Special Incentive Plans
This job reports to the Kelly Love
This is a Full-Time position
2nd Shift.
Number of Openings for this position: 1
Back
Apply Now
Back
Apply Now