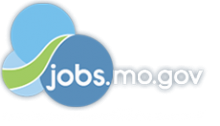 Job Information
Ameren

Planner

in

Steedman

,

Missouri
If end date is listed, the posting will come down at 12:00 am on that date:About The Position The Planner plans work packages in their respective discipline (Mechanical/Welding, Electrical, Instrumentation & Control) in a timely manner to meet Planning Milestones for both on-line work and refueling outages.
Key responsibilities include: ● Develop and plan preventive, corrective, surveillance and/or operating work documents for both daily and refueling outage activities for specified discipline. ● Ensure high quality work packages are provided for craft/operations, contractor and vendor execution of work activities for specified discipline. ● Assist the Maintenance Discipline Coordinators and Work Week Managers in an effort to efficiently bundle/schedule work activities for specified discipline. ● Communicate effectively with all departments associated with work management process. ● Ensure work performed is in accordance with applicable station procedures and policies. ● Ensure documentation of completed work activities is complete and accurate. ● Perform special studies and projects as assigned by Supervisor/Manager of Planning. ● Participate in Plant Corrective Action Program and Human Performance Program. ● Assume Emergency Response Organization (ERO) duties in accordance with Callaway Energy Center Radiological Emergency Response Plan (RERP) including responding to ERO facilities within the required RERP response time.
Qualifications High School Diploma or equivalent required. Bachelor's Degree in Engineering or Physical Science from an accredited college or university preferred. Three or more years of experience as a journeyman in the discipline or four years work document planning experience in a power plant required without Bachelor's Degree. Four or more years of power plant experience required with Bachelor's Degree.
In addition to the above qualifications, the successful candidate will demonstrate: Good decision making, leadership, communication and human relations skills required. Security screening required for Callaway Energy Center access. Working Conditions The Planner works a standard day shift in an office/plant environment. Callouts and working rotating or Outage schedules may be required to support plant operations.
Additional Information Ameren's selection process includes a series of interviews and may include a leadership assessment process. Specific details will be provided to qualified candidates.
All qualified applicants will receive consideration for employment without regard to race, color, religion, sex, national origin, ethnicity, age, disability, genetic information, military service or status, pregnancy, marital status, sexual orientation, gender identity or expression, or any other class, trait, or status protected by law.
St. Louis-based Ameren Corporation powers the quality of life for 2.4 million electric customers and more than 900,000 natural gas customers in a 64,000-square-mile area through its Ameren Missouri and Ameren Illinois rate-regulated utility subsidiaries. Ameren Illinois provides electric transmission and distribution service and natural gas distribution service. Ameren Missouri provides electric generation, transmission and distribution service, as well as natural gas distribution service. Ameren Transmission Company of Illinois develops, owns and operates rate-regulated regional electric transmission projects. For more information, visit Ameren.com, or follow us on Twitter at @AmerenCorp, Facebook.com/AmerenCorp, or LinkedIn/company/Ameren.