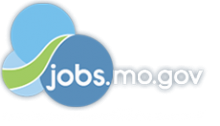 Job Information
Ameren

Staff Health Physicist

in

Steedman

,

Missouri
If end date is listed, the posting will come down at 12:00 am on that date:About The Position The Health Physicist provides technical support to the radiation protection programs to promote safe, legal and efficient plant operation, with primary duties which may include radioactive material shipping, working with ALARA and radiological work planning.
Key responsibilities include:Using independent judgment, provide technical support and professional expertise to ensure Radiation protection programs protect the health and safety of plant personnel and the public. Review changes to federal, state and local radiation protection regulations to ensure continued compliance. Ensure programs and procedures comply with all Federal and State regulations, and national and international industry standards. Coordinate corrective action document responses for the Radiation Protection Department. Review of RFR's to ensure appropriate actions are taken to review and address RFR requirements. Develop, and maintain analytical efforts in applied radiation protection to support plant operations. Perform evaluations, calculations, and problem solving for radiological issues. Compile, and submit reports to ensure compliance with current federal regulatory requirements, technical specifications and state legislation. Prepare and review changes to procedures, FSAR, Technical Specifications and other documents Prepare reports to support federal regulations and plant operations. Provide support for special research and development work. Prepare equipment and software specifications, and evaluate equipment and software for suitability of use. Perform in-house surveillance activities to supplement independent quality control/quality assurance activities. Set, reinforce, communicate high standards; promote teamwork and excellence; foster good nuclear, radiological, human performance, and industrial safety behaviors; provide appropriate coaching to workers; implement performance improvement initiatives; actively participate in training and development of workers; develop and broaden the skills of workers; oversee on the-job training; supports self-assessments, etc. Responsible for assuming Emergency Response Organization (ERO) duties in accordance with Callaway Plant Radiological Emergency Response Plan (RERP) including responding to the plant within the required RERP response time.
Qualifications High school diploma or equivalent is required. A Bachelor of Science degree in chemistry, physics, health physics, nuclear engineering, engineering, or equivalent from an accredited institution, including formal training in radiation protection is desired. Prior experience in Health Physics is desired. Experience working with ALARA and radiological work planning is desired. Experience shipping radioactive materials is desired. *Career path level depends on individual applicant credentials In addition to the above qualifications, the successful candidate will demonstrate abilities to: Proficiency with common computer programs, especially Microsoft applications. Strong interpersonal and communication skills, as well as leadership capabilities Working Conditions The Health Physicist works a standard day shift in an office/plant environment. Callouts and working rotating or Outage schedules may be required to support plant operations and departmental functions. On-call duty periods will also be required to support the Emergency Response Organization.
Additional Information Ameren's selection process includes a series of interviews and may include candidate testing and/or an individual aptitude or skill-based assessment. Specific details will be provided to qualified candidates.
All qualified applicants will receive consideration for employment without regard to race, color, religion, sex, national origin, ethnicity, age, disability, genetic information, military service or status, pregnancy, marital status, sexual orientation, gender identity or expression, or any other class, trait, or status protected by law.
St. Louis-based Ameren Corporation powers the quality of life for 2.4 million electric customers and more than 900,000 natural gas customers in a 64,000-square-mile area through its Ameren Missouri and Ameren Illinois rate-regulated utility subsidiaries. Ameren Illinois provides electric transmission and distribution service and natural gas distribution service. Ameren Missouri provides electric generation, transmission and distribution service, as well as natural gas distribution service. Ameren Transmission Company of Illinois develops, owns and operates rate-regulated regional electric transmission projects. For more information, visit Ameren.com, or follow us on Twitter at @AmerenCorp, Facebook.com/AmerenCorp, or LinkedIn/company/Ameren.