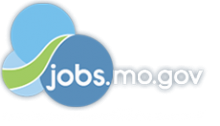 Job Information
The Coca-Cola Company

Quality Manager , Truesdale MO Plant (RELOCATION AVAILABLE)

in

Truesdale

,

Missouri
Job ID: R-29755
Job Description Summary:
The primary and overall responsibility of the Quality Assurance Manager is to lead and manage the Quality Assurance Department to ensure the production of high-quality product at the lowest cost, while meeting the demands of our customers.
Job Responsibilities
Select, supervise, and develop Quality Assurance personnel

Ensure accuracy and efficiency of syrup-batching, and all QA testing and record-keeping

Monitor and enforce proper sanitation and housekeeping procedures

Monitor all Coca-Cola, Federal and State communications/audits and implement any necessary changes

Assist operations management with process equipment and product/package troubleshooting and innovation

Collaborate with operations and sales management in order to improve Coca-Cola quality indices

Ensure safety of all personnel within the department

Establish, submit, and balance the yearly departmental budget

Ensure departmental compliance with all company policies and procedures.
Function Related Activities / Key responsibilities:
Working knowledge of the principles of manufacturing management.

Working knowledge of specific supply chain capabilities, strategies and interdependencies.

Demonstrated ability to collaborate cross-functionally and coordinate efforts around process improvement.

Working knowledge of national, state, and local regulatory requirements in the areas of food safety, safety, environment and emergency management.

Working knowledge of basic elements of Good Manufacturing Practices in a manufacturing environment

Working knowledge of key business drivers used to gauge the effectiveness and performance of an internal group or supplier.

HACCP

Statistical Process Control

Good Laboratory Practices

Good Manufacturing Practices-CFR21

Proficiency in MS Office Suite applications
Job Requirements
10 years of food or beverage experience

ISO (22000, 9000, 14001, etc.) or other management system

Lean, Six Sigma certification

Working knowledge of food safety

Self-Guided Work Force

Internal auditing

Continuous Improvement

Microsoft Office

Project Management

Manage P&L; Spending Controls

Laboratory equipment management

Change Management

Leader of leaders

Experience using relevant SAP applications

HACCP Coordinator Certification
Education
Bachelor's Degree - Technical or Food Science preferred
Our Growth Culture:
One of the reasons our company continues to thrive after 130+ years is having a company culture that supports and rewards behaviors that lead to growth. Our "Growth Behaviors," as we call them, are ways of being and working that help to make us successful. Think about how you can bring this to life in your next role at Coca-Cola.
Curious
Keep seeking, never settle. Staying curious about what is outside, and two steps ahead inspires us to challenge the status quo. Having the courage to look and leap is the way we grow. Because asking "what if?" pushes us to the next level as people and as a company.
Empowered
Make it happen . True empowerment is the result of taking responsibility. This means giving yourself permission to see it, say it and do it, and owning the outcomes. Because we move forward faster when we all take action.
Version 1.0, 2.0, 3.0
Push for progress, not perfection. There are very few overnight successes. Greatness is borne of many little victories (and failures). Share v 1.0, test it, and make it better. Then create the next version. Because the moment we think something is perfect, it will be obsolete.
Inclusive
Include, value and trust each other. We are smart alone but together we are genius. This means being inclusive, giving the benefit of the doubt and being responsible for each other. Because, for our company to thrive for the next 100+ years, smart isn't enough. We need genius.
We are an Equal Opportunity Employer and do not discriminate against any employee or applicant for employment because of race, color, sex, age, national origin, religion, sexual orientation, gender identity and/or expression, status as a veteran, and basis of disability or any other federal, state or local protected class.