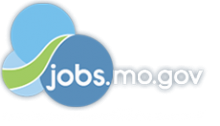 Job Information
Smithfield

Land Application Crew Lead - HPD

in

UNIONVILLE

,

Missouri
Job Locations
US-MO-UNIONVILLE
Your Opportunity
The Land Application Crew Lead performs safe and effective application of lagoon effluent to maintain system at manageable levels. Coordinates efforts of Land Application Crew. Performs any combination of the following tasks to ensure compliance and to reduce liability
Core Responsibilities
Abides by the three C's: Communication, Collaboration and Cooperation

Interprets company policy and specifications to workers and enforces safety regulations

Operates application equipment in accordance with SOP's, State regulations and training guides

Supervises daily activities of multiple fulltime associates

Performs maintenance of equipment

Performs testing on lagoon, soil, instream and stormwaters as required

Provides information for reports as required

Coordinates the daily tasks and monitors performance of Land Application Crew

Documents work order information in a timely manner

Responds quickly to issues to minimize risk

Reviews and updates field notebooks

Updates application maps daily

Follows biosecurity

Participates in Special Projects as needed

Demonstrates punctuality by showing esteem for others by doing the right thing at the right time

Demonstrates flexibility with a willingness to change plans according to the direction of authorities

Must be truthful by accurately reporting past facts to earn future trust

Assists other workers in a variety of duties

Complies with all MSI components – to include but not limited to: EMS, IPS and Animal Well Being Policies and Procedures

The above statements are intended to describe the general nature and level of work being performed by people assigned to this job. They are not intended to be an exhaustive list of all responsibilities, duties, and skills required of personnel so classified. May perform other duties as assigned.
Qualifications
To perform this job successfully, an individual must be able to perform each essential duty satisfactorily. The requirements listed below are representative of the knowledge, skill, and/or ability required. Reasonable accommodations may be made to enable individuals to perform the essential functions.
High school diploma or general education degree (GED), required.

B level CAFO certification required

Valid Drivers license

Wastewater certification preferred

Must be dependable by fulfilling what you consent to do even if it means unexpected sacrifice

Must know and do what is expected – be responsible

Must have the ability to recognize and do what needs to be done before being asked to do it

Ability to read and interpret documents such as safety rules, operating and maintenance instructions, and procedure manuals.

Ability to write routine reports and correspondence.

Ability to speak effectively before groups of customers or employees of organization.

Ability to add, subtract, multiply, and divide in all units of measure, using whole numbers, common fractions, and decimals.

Ability to compute rate, ratio, and percent and to draw and interpret bar graphs.

Ability to apply common sense understanding to carry out detailed but uninvolved written or oral instructions.

Ability to deal with problems involving a few concrete variables in standardized situations.

To perform this job successfully, an individual should have knowledge of Database software; Internet software; Spreadsheet software and Word Processing software and Email.

Ability to work well with others in fast paced, dynamic environment.

Ability to be respectful, approachable and team oriented while building strong working relationships and a positive work environment.
Supervisory Responsibilities
Coordinates efforts of Land Application Crew.

Carries out supervisory responsibilities in accordance with the organization's policies and applicable laws.

Responsibilities include interviewing, hiring, and training employees; planning, assigning, and directing work; appraising performance; rewarding and disciplining employees; addressing complaints and resolving problems.
Work Environment & Physical Demands
The physical demands and work environment characteristics described here are representative of those an employee should possess to successfully perform the essential functions of this job. Reasonable accommodations may be made to enable individuals with disabilities to perform the essential functions.
While performing the duties of this Job, the employee is regularly required to walk and talk or hear.

The employee is frequently required to stand; use hands to finger, handle, or feel; reach with hands and arms; climb or balance and stoop, kneel, crouch, or crawl.

The employee is regularly required to sit.

The employee must regularly lift and /or move up to 100 pounds, frequently lift and/or move up to 50 pounds and occasionally lift and/or move up to 25 pounds.

Specific vision abilities required by this job include ability to adjust focus.

While performing the duties of this Job, the employee is frequently exposed to moving mechanical parts, pressurized systems (air and/or water) and outside weather conditions including travel over rough terrain.

The employee is regularly exposed to high, precarious places and fumes or airborne particles.

The employee is regularly exposed to various chemicals, swine waste, and confined spaces.
Careers and Benefits
To learn more about Smithfield's benefits, visit smithfieldfoods.com/careerbenefits
About Smithfield Foods
Headquartered in Smithfield, Va. since 1936, Smithfield Foods, Inc. is an American food company with agricultural roots and a global reach. Our 40,000 U.S. and 15,000 European employees are dedicated to producing "Good food. Responsibly. ® " and have made us one of the world's leading vertically integrated protein companies. We have pioneered sustainability standards for more than two decades, including many industry firsts, such as our ambitious commitment to cut our carbon impact by 25 percent by 2025. We believe in the power of protein to end food insecurity and have donated hundreds of millions of food servings to our neighbors in need. Smithfield boasts a portfolio of high-quality iconic brands, such as Smithfield ® , Eckrich ® and Nathan's Famous ® , among many others. For more information, visit www.smithfieldfoods.com , and connect with us on Facebook (https://www.facebook.com/SmithfieldFoods/) , Twitter (https://twitter.com/SmithfieldFoods?ref_src=twsrc%5Egoogle%7Ctwcamp%5Eserp%7Ctwgr%5Eauthor) , LinkedIn (https://www.linkedin.com/company/smithfield-foods) and Instagram (https://www.instagram.com/smithfieldfoods/?hl=en) .
EEO/AA Information
Smithfield is an equal opportunity employer committed to workplace diversity. All qualified applicants will receive consideration for employment without regard to race, color, religion, gender, sexual orientation, national origin, age, gender identity, protected veterans status or status as a disabled individual or any other protected group status or non-job related characteristic as directed by law.
Connect With Us!
ID 2021-17079
Job LocationsUS-MO-UNIONVILLE
Category Hog Production
Type Full-Time
FLSA Status Hourly
Shift All Shifts