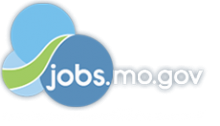 Job Information
Arconic

Maintenance Mechanic - Day Shift

in

Washington

,

Missouri
Full-Time
Washington, MO
Manufacturing, Engineering
None
8/15/2019
Job Description•Job Description Maintenance Mechanic Level II is for the Maintenance Mechanic I or outside candidate perusing a complete Industrial Maintenance Technology Certificate in an approved program on their path to become a Maintenance Mechanic Level III within 2 years. This training includes requirements to have completed 15 hours of coursework in an approved program and the active participation in the program with continuous progress towards an industrial maintenance degree. Maintenance mechanics to perform preventative maintenance, troubleshooting, repairing and maintaining electrical, electronic, PLCs, mechanical, pneumatic and hydraulic components of production machines & equipment such as metal fabricating machine tools, material handling systems, automated lubrication systems, grinders, hydraulic hot forming presses and support equipment. Job Duties and Responsibilities: •Actively pursue a certificate in industrial maintenance in an approved program. •Ensures uptime and reliability of manufacturing equipment, process equipment, ancillary equipment, and facilities. •Inspects and measures parts to detect wear, misalignment, or other problems. Dismantles machines and equipment to gain access to problem area. Removes and replaces worn or defective parts. Performs repairs on motorized equipment. Clean up and remove all items as necessary. •Support the plants 5S system. Including promoting a culture of safety. •Ensures operation of machinery process equipment and mechanical equipment by completing preventive maintenance requirements on engines, motors, electronic controls, electrical controls, PLCs, Fanuc robotic controls, pneumatic tools, conveyor systems, and production machines, process valves, pumps, hydraulic systems, pneumatic systems precision grind machines, acid etching and pickle process; following diagrams, sketches, operations manuals, manufacturer's instructions, and engineering specifications; troubleshooting malfunctions. •Locates sources of problems by observing mechanical devices in operation; listening for problems; using precision measuring and testing instruments. •Removes defective parts by dismantling devices; using hoists, cranes, and hand and power tools; examining form and texture of parts. •Determines changes in dimensional requirements of parts by inspecting used parts; using rules, calipers, micrometers, and other measuring instruments. •Adjusts functional parts of devices and control instruments by using hand tools, levels, plumb bobs, and straightedges. •Controls downtime by informing production workers of routine preventive maintenance techniques; monitoring compliance. •Fabricates repair parts by using machine shop instrumentation and equipment. •Maintains equipment, parts, and supplies inventories by checking stock to determine inventory level; anticipating needed equipment, parts, and supplies; placing and expediting orders; verifying receipt. •Maintains technical knowledge by attending educational workshops; reviewing technical publications; establishing personal networks. •Maintains continuity among work teams by documenting and communicating actions, irregularities, and continuing needs. •Sets up and operates metalworking tools such as lathe, drill press, or grinder, to make or repair parts. •Maintains safe and clean working environment by complying with procedures, rules, and regulations. •Contributes to team effort by accomplishing related results as needed. •Performs preventative maintenance on all production equipment, motorized equipment, facilities and grounds including parking lot repairs, roof repairs, etc. •Provide minimum tools as listed on the tool list •Ability to work overtime scheduled and unscheduled as needed •Operate the waste water treatment plant in the absence of the Waste Water Treatment Operator. •Ability to look up parts, work orders and PMs in the computer maintenance management software program (Bigfoot CMMS) •Maintains equipment, parts, and supplies inventories by checking stock to determine inventory level; anticipating needed equipment, parts, and supplies; placing and expediting orders; verifying receipt. (Bigfoot CMMS) •Maintains continuity among work teams by documenting and communicating actions, irregularities, and continuing needs primarily in the CMMS system. •Operates machines and equipment to verify repairs and proper operation. •Other duties as assigned
Qualifications
Basic Qualifications: •High school diploma or GED •Must be 18 years of age or older •Employees must be legally authorized to work in the United States. Verification of employment eligibility will be required at the time of hire. Visa sponsorship is not available for this position. •This position is subject to the International Traffic in Arms Regulations (ITAR) which requires U.S. person status. ITAR defines U.S. person as an U.S. Citizen, U.S. Permanent Resident (i.e. 'Green Card Holder'), Political Asylee, or Refugee. Qualifications Level 2: Must be accepted into an approved Industrial Maintenance Program at a college or trade school. Must continuously take courses in the approved program until 15 hours have been completed. Maintaining a B average in an approved course is required for tuition reimbursement. Must have a general knowledge of electrical, pneumatic, hydraulic and mechanical maintenance Must be self-motivated and able to work under time constraints to meet production needs. Must be familiar with and follow lock out tag and all safety procedures Must take a test and an oral general aptitude test for evaluation Will need to read and interpret safety, operating, maintenance and procedure manuals Must have knowledge of math, math equations and various measuring instruments. Must work a full-time schedule and overtime as required. Must have basic computer skills Must have problem solving skills, good communication skills, and the ability to work with others Must have knowledge and experience with Equipment Maintenance, Microsoft Office, plumbing, pneumatic valves and pumps, diagnose/repair electronics, General repair fabrication including welding, grinding, etc., Process pumps, valves, controls., Trouble shoot control systems and PLCs, Bigfoot CMMS, sweat pipe, Electric distribution, lighting and panel wiring. Must have Technical Understanding, Technical Zeal, be able to deal with Uncertainty, work with a sense of urgency, communication skills Must obtain and maintain a fork lifts license and authorization to operate man lifts and cranes. Must provide tools listed in the required maintenance tool list. Must be able to climb a ladder and work from heights up to 25'. Must be able to stand, crouch, kneel, and work overhead for periods of time exceeding 4 hours. Attend and pass first responder training. Must be able to enter confined spaces. Must be able to walk on roof inclines and uneven surfaces.
Compliance With the Equal Employment Opportunity and Affirmative Action Laws and Regulations
Arconic reaffirms its policy to provide equal employment opportunity in recruiting, hiring, upgrading and promotion, conditions and privileges of employment, company-sponsored training, access to facilities, educational assistance, social and recreational programs, compensation, benefits, transfers, discipline, layoffs, recalls or termination of employment to all employees without discrimination because of race, color, religion, national origin, disability, sexual orientation, gender identity / expression, veteran status, genetic information, sex or age (within statutory limits).
We live our Values and measure our success by the success of our customers, shareholders, communities and people. Arconic's success is driven by the advantage created by the collective efforts of its employees, and is dependent upon a diverse, inclusive environment that embraces change, new ideas, respect for the individual and fosters an equal opportunity for success. We have zero tolerance for discrimination, intimidation or harassment of any kind.