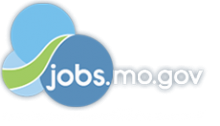 Job Information
Parker Hannifin Corporation

Production Supervisor - 2 openings (2nd or 3rd Shift)

in

Washington

,

Missouri
Production Supervisor - 2 openings (2nd or 3rd Shift)
MO-Washington, United States
Group: Instrumentation Grp N. America
Job Family: Manufacturing and Production
Job ID: 7949-1A
Posted: 2017-12-11
< Return to Search Results
Apply Now
Responsibilities
With annual sales of $11 billion in fiscal year 2016, Parker Hannifin is the world's leading diversified manufacturer of motion and control technologies and systems, providing precision-engineered solutions for a wide variety of mobile, industrial and aerospace markets. The company has operations in 49 countries around the world. Parker has increased its annual dividends paid to shareholders for 60 consecutive fiscal years, among the top five longest-running dividend-increase records in the S&P 500 index. For more information, visit the company's website at www.parker.com, or its investor information website at www.phstock.com.
Title: Production Supervisor
Position Summary: Advocate and support the Corporate WIN Strategy by managing and improving the quality, cost, delivery, morale and safety of a production area.
Scope/Supervision and Interaction: X Has Direct Reports _ Does Not Have Direct Reports*
Supervisory responsibility includes, but is not limited to, training and developing subordinates, delegating work assignments, writing and conducting performance appraisals, coaching and counseling employees, and administering disciplinary procedures up to and including employee corrective coachings. Will interact with employees at all levels of the organization, customers, and outside contacts.
Essential Functions: • Supervise and direct work activity of Leads in assigned area. Distribute workload appropriately. Motivate and empower subordinates. Develop subordinates including, but not limited to, constructing and executing development plans. • Work with team members to identify continuous improvement opportunities. Constantly identify and eliminate waste in assigned departments. Champion Lean Kaizen events to identify cost and time savings. Participate in cost-reduction programs. Coordinate new product launches with Engineering. • Will lead and support a High Performance Team culture. • Ensure quality standards are met that emphasize and focus on continuous improvement in an effort to improve manufacturing capability and reduce rework and scrap. Contain source of quality issues. Communicate with customers and establish and maintain effective relationships. Coordinate corrective action activities. • Perform capacity analysis using build plans. Determine staffing requirements for the assigned production area. Ensure that departmental productivity targets are met to meet customer requirements. Troubleshoot scheduling and material issues. • Develop and deploy standard work and work instructions of assigned department(s). Ensure process stability through following standardized work. • Promote and enforce compliance of safety policies and procedures. Conduct safety investigations and audits. Address safety non-compliance. Maintain Operation Showcase. •
Qualifications:
• Bachelors Degree is required. • 2-3 years previous supervisory experience or an equivalent combination of education and experience. • Must have demonstrated leadership abilities. • Proficient computer skills. • Must have ability to effectively work with people in a team environment and at various levels of the organization. • Must possess strong verbal, written and interpersonal communication skills.
Additional Comments: The essential functions have been provided as examples of the type of work performed by employees assigned to this job classification. The Company reserves the right to modify the work assignments and/or to make reasonable accommodations so that qualified employees can perform the essential functions. The job description is not intended to be an all inclusive list of duties and responsibilities. It is intended
Equal Opportunity Employer Minority/Female/Disability/Veteran/VEVRAA Federal Contractor