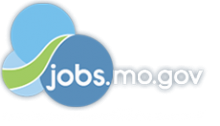 Job Information
Lear Corporation

Maintenance Tech

in

Wentzville

,

Missouri
Job Description
Job Description:
Basic Function
Observes mechanical devices in operation and diagnoses malfunctions.
Dismantles mechanical devices to gain access to and remove defective parts.
Makes approved modifications to machinery and equipment to meet production needs.
Repairs or replaces defective parts
Lubricates and cleans parts.
Starts devices to test their performance.
Sets up and operates drill press, grinder, and other metalworking tools to make and repair parts.
Maintains, installs, and repairs electrical equipment.
Keeps accurate preventative maintenance records and records revisions to equipment and tools.
Installs new machinery and equipment as directed.
Observe and follow company rules and policies.
Assist in maintaining safe work areas.
Follow lockout/tagout safety procedures
Fabricates approved fixturing for production use.
Pipe fitting.
Desired:
PLC (Programmable Logic Control)
Fanuc Robotics training
Continuous Improvement Process
Qualifications: Skills, Education and Training:
Required:
Electrical
Mechanical
Hydraulic & Pneumatic
Lock-out/Tag-out
Machine Guarding
Corrective and Preventative Action
Orientation
Problem Solving
Education*: *Associate Degree/ Diploma/Certification
Skills:
Verified by Reference Check or Job Performance
Able to work in a team setting
Follows both oral and written directions
Reliable
Able to work any shift and overtime as directed
Follows good safety practices
Willing to receive training in job related fields are required Specific Duties

Performs basic repairs as instructed;

Preventative maintenance.
Performs daily check of seat line which includes;
Hoses, valves, gears, motors, pumps, boilers, glue guns.
Documents performance and procedures as needed.
Keeps/leaves work area clean.
Maintain spare parts crib
Tracking Code: 3183-015
Job Location: Wentzville, MO, United States
Position Type: Full-Time/Regular