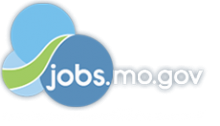 Job Information
General Motors

Production Team Member

in

Wentzville

,

Missouri
General Motors - Wentzville Assembly/Stamping, Wentzville, MO
Production Worker
About GM
There's never been a more exciting time to work for General Motors.
To achieve our vision of a world with Zero Crashes, Zero Emissions and Zero Congestion, we need people who are passionate about creating safer, better and more sustainable ways for people to get around. This bold vision won't happen overnight, but just as we transformed how the world moved in the last century,we are committed to transforming how we move today and in the future.
Why work for us
Our culture is focused on building inclusive teams, where differences and unique perspectives are embraced so you can contribute to your fullest potential as you pursue your career.
The Role
GM is undergoing a major transformation, both in how we operate and in how we will influence the future of transportation.
Production Team Member, General Motors
Production Team Members are responsible for assembly, machining, quality checks, tool changes, and problem solving of manufacturing processes and equipment. Must be able to function in a manufacturing team environment where Global Manufacturing System (GMS) principles are highly integrated.
Current openings are for part-time temporary employees at General Motors Wentzville.

Candidates must be willing to work any shift, but hiring will be primarily focused on 2nd and 3rd shift.

Overtime hours are common for full-time employees and may be available with little notice. Some weekend shifts are to be expected.

Starting wage is $15.78 per hour, with potential for growth. Holiday pay and health care options after 90 days.
Work requirements include:
Understand, support, and execute all work in a safe manner and contribute to a culture that promotes safety as its overriding priority.

Perform bench, floor, or conveyor assembly work, usually of short cycle duration, and involving standardized work elements. Must be able to comprehend and follow written work instructions. Work may involve using hand positioning, assist devices such as hoists, and power tools or other equipment.

First responder support of production machining and/or assembly environment. This entails use of computerized equipment and activities to include machine resets, repairs, quality, and utilizing standardized work instructions.

Maintain, troubleshoot, and perform tasks on all equipment in assigned work space.

Perform predictive, preventative, and reactive maintenance activities.

Must be able to work in fast-paced, constantly changing environment.

Report for work on time to support production start up and throughput goals.

Possess good physical stamina and coordination. Could be required to stand and/or walk for long periods daily while frequently bending, twisting, stooping, and reaching. Could be required to periodically lift up to 40 lbs.
Interested individuals must meet the following minimum qualifications:
Must be able to satisfactorily complete the General Motors hiring process requirements which include comprehensive assessments, hair drug testing, and a background check .

At least 18 years of age.

Eligible to work in the United States.

Must be willing to work flexible shift hours and day, afternoon, or night shift as well as overtime hours on those shifts with little notice.
The policy of General Motors is to extend opportunities to qualified applicants and employees on an equal basis regardless of an individual's age, race, color, sex, religion, national origin, disability, sexual orientation, gender identity/expression or veteran status. Additionally, General Motors is committed to being an Equal Employment Opportunity Employer and offers opportunities to all job seekers including individuals with disabilities. If you would like to request a reasonable accommodation for any step in the hiring process, email us at GMsupport@selectintl.com . Please include a description of the specific accommodation you are requesting and be prepared to provide documentation supporting the request.
If this opportunity excites you, please click Continue to complete a Production application for the Wentzville, MO location. Remember, you may only have ONE (1) application on file, so you should only proceed if you agree to the conditions outlined above and meet the requirements for the position.