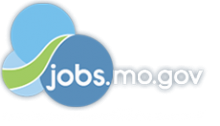 Job Information
General Motors

Stamping Controls Engineer

in

Wentzville

,

Missouri
About GM
There's never been a more exciting time to work for General Motors.
To achieve our vision of a world with Zero Crashes, Zero Emissions and Zero Congestion, we need people to join us who are passionate about creating safer, better and more sustainable ways for people to get around. This bold vision won't happen overnight, but just as we transformed how the world moved in the last century, we are committed to transforming how we move today and in the future.
Why Work for Us
Our culture is focused on building inclusive teams, where differences and unique perspectives are embraced so you can contribute to your fullest potential as you pursue your career. Our locations feature a variety of work environments, including open work spaces and virtual connection platforms to inspire productivity and flexible collaboration. And we are proud to support our employees volunteer interests, and make it a priority to join together in efforts that give back to our communities.
Job Description
Other responsibilities will include:
You will analyze and implement product or machinery designs for the best method for manufacturing processes

You will propose and evaluate the processes for equipment in assigned area

Direct the design, development, and/or improvement of manufacturing processes for assigned area

You will keep regular contact with partners outside the work group

You will provide direction to small group of technical employees

You may evaluate or monitor expenditures for processes and/or equipment
Diversity Information
General Motors is committed to being a workplace that is not only free of discrimination, but one that genuinely fosters inclusion and belonging. We strongly believe that workforce diversity creates an environment in which our employees can thrive and develop better products for our customers. We understand and embrace the variety through which people gain experiences whether through professional, personal, educational, or volunteer opportunities.
We encourage interested candidates to review the key responsibilities and qualifications and apply for any positions that match your skills and capabilities.
The policy of General Motors is to extend opportunities to qualified applicants and employees on an equal basis regardless of an individual's age, race, color, sex, religion, national origin, disability, sexual orientation, gender identity/expression or veteran status. Additionally, General Motors is committed to being an Equal Employment Opportunity Employer and offers opportunities to all job seekers including individuals with disabilities. If you need a reasonable accommodation to assist with your job search or application for employment, email us at Careers.Accommodations@GM.com .In your email, please include a description of the specific accommodation you are requesting as well as the job title and requisition number of the position for which you are applying.